This amazing piece is an elegant Mermaid tail-cuff bracelet, It's hinged for easy on and off.
Mermaids symbolize Beauty, Mystery, Untamed Spirit and Femininity.🧜‍♀ Wild freedom and ferocious independence💪💪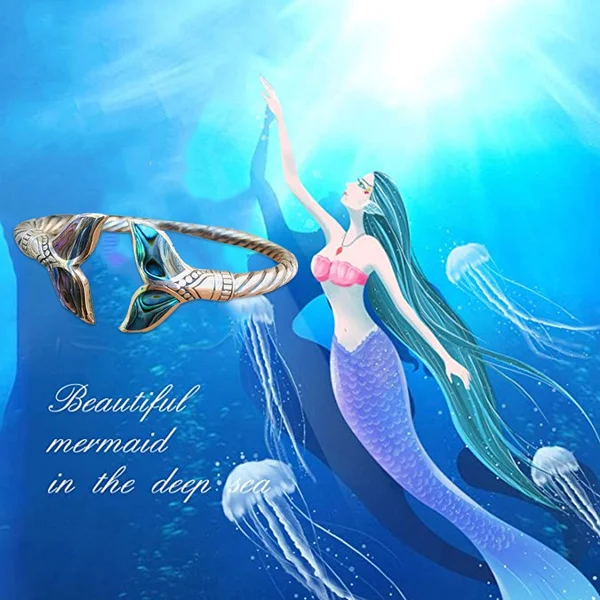 There are some sample photos mixed in to show each angle. Each bracelet is handmade, the patterns are all the same but the tail cuts may slightly vary from some of the photos.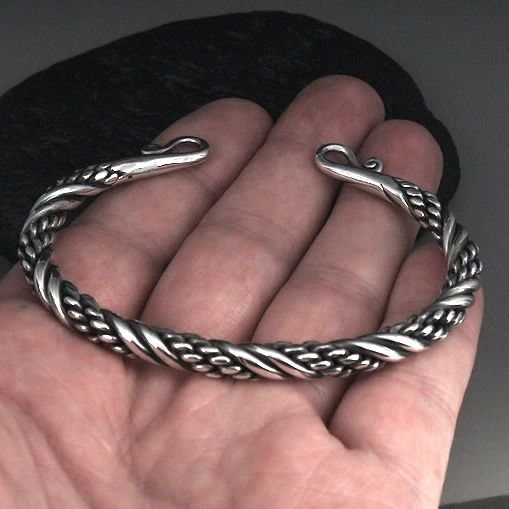 The bracelet is a size 7 but is adjustable. The tail itself is 1 3/8" at its widest point.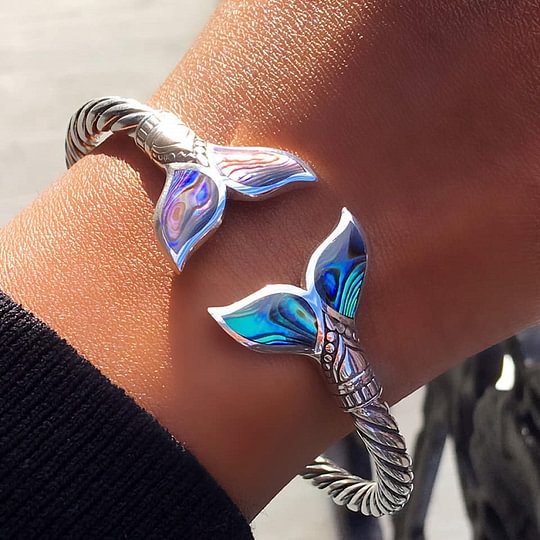 ❤ How to Care Your jewelry
1. It's recommended to gently rub your jewelry with a silver cleaning cloth
2. To restore the shine, rub with a clean but dry cotton cloth
3. To prevent scratches, wrap in a soft fabric swath and avoid rubbing it against other jewelry